Addon 3D Edelweiss mineral blue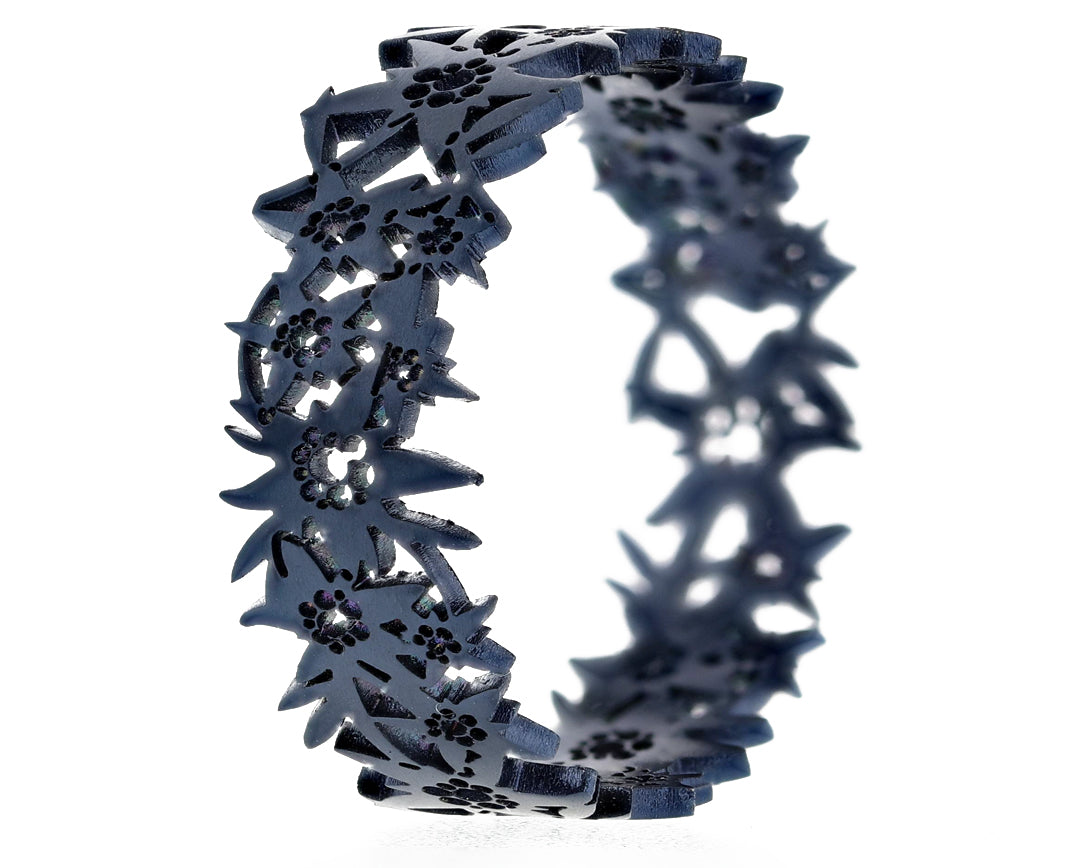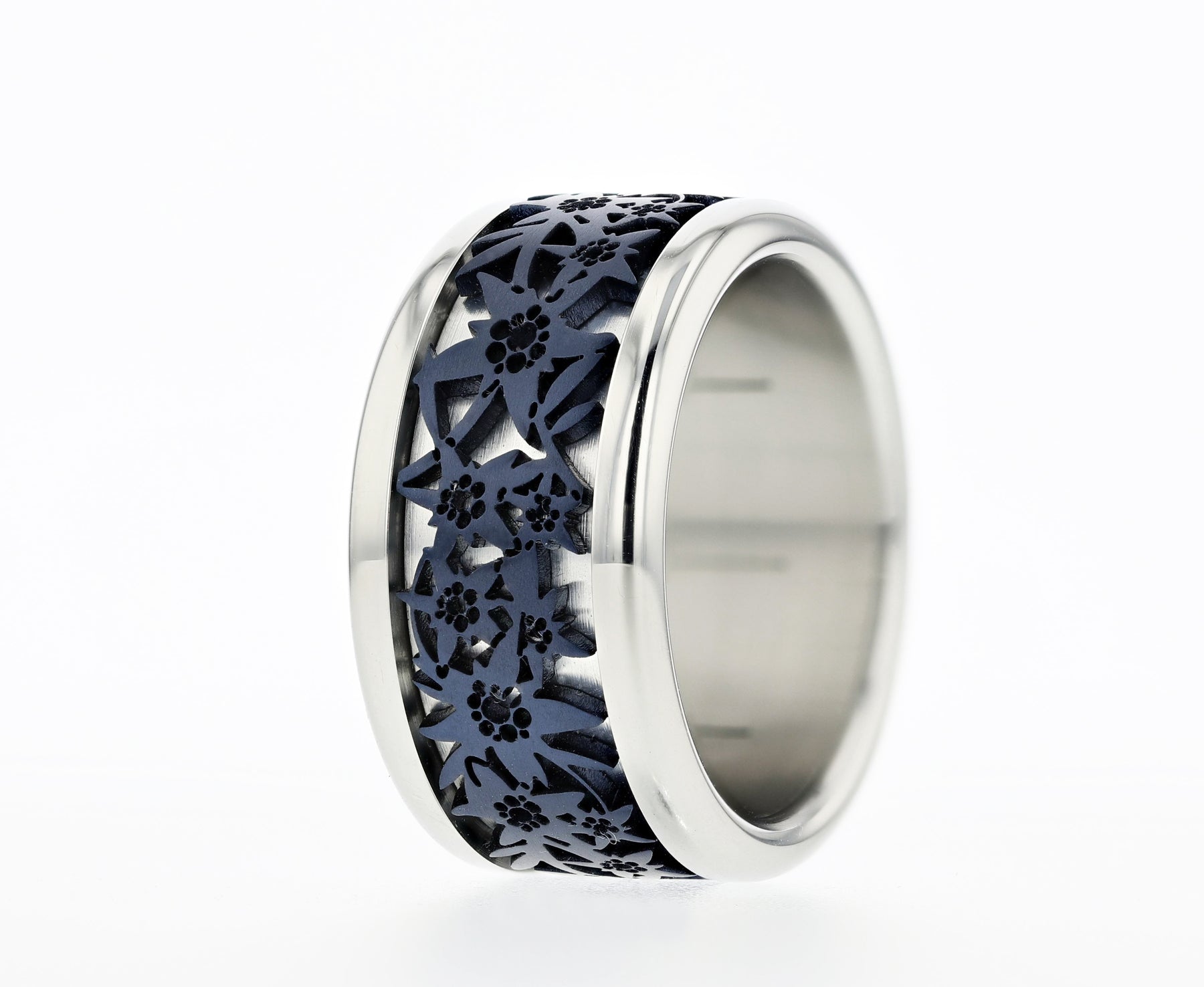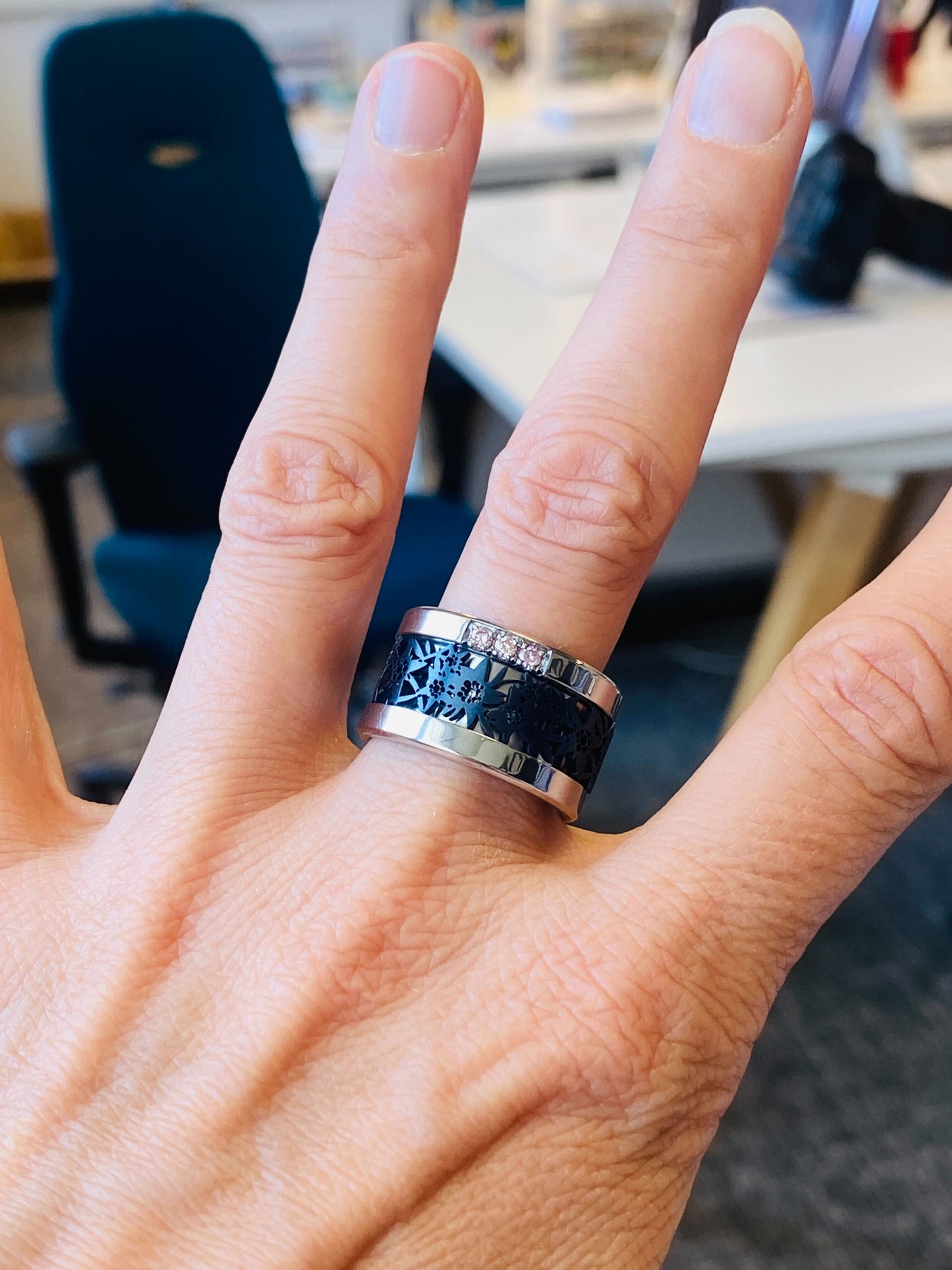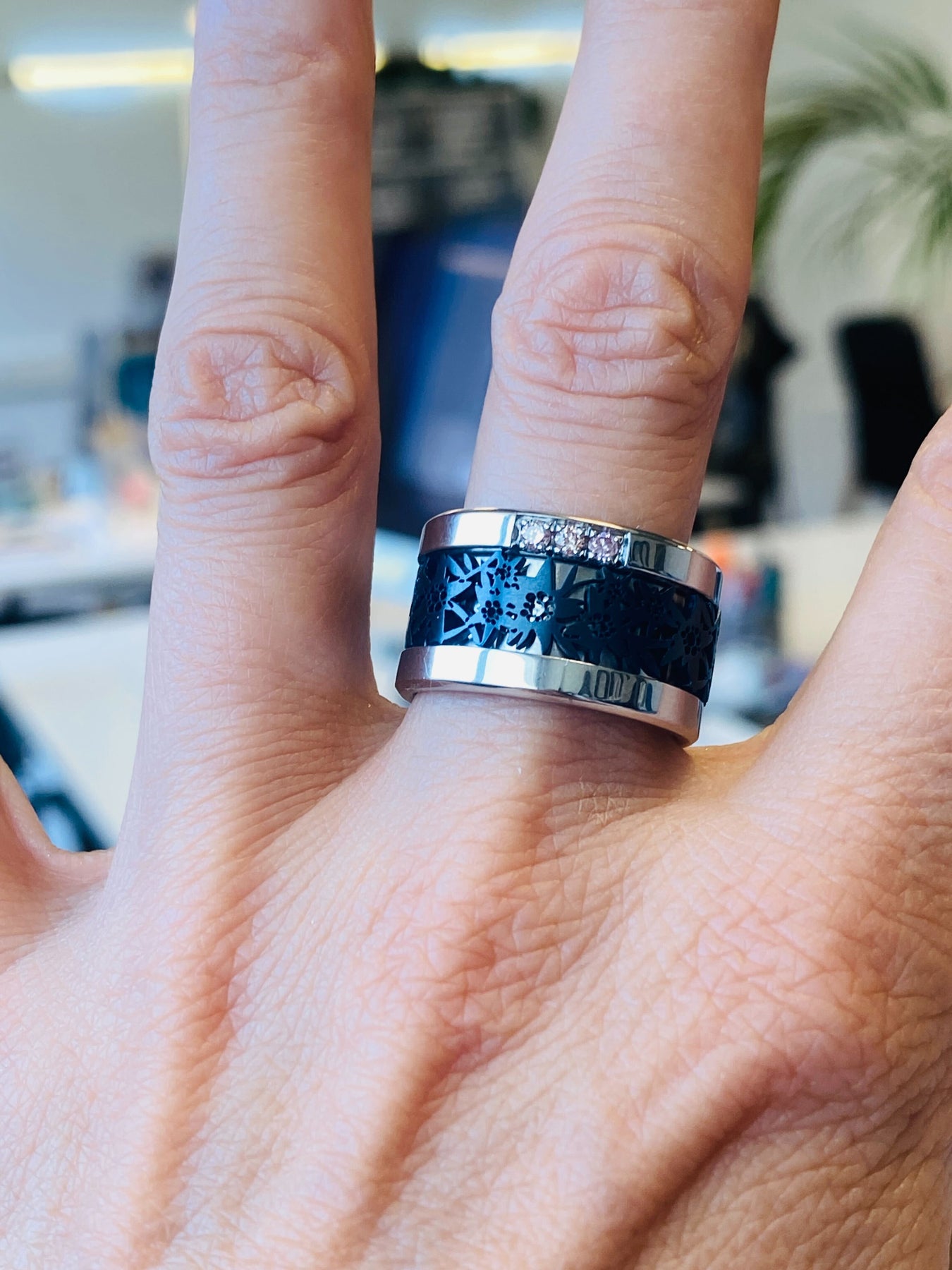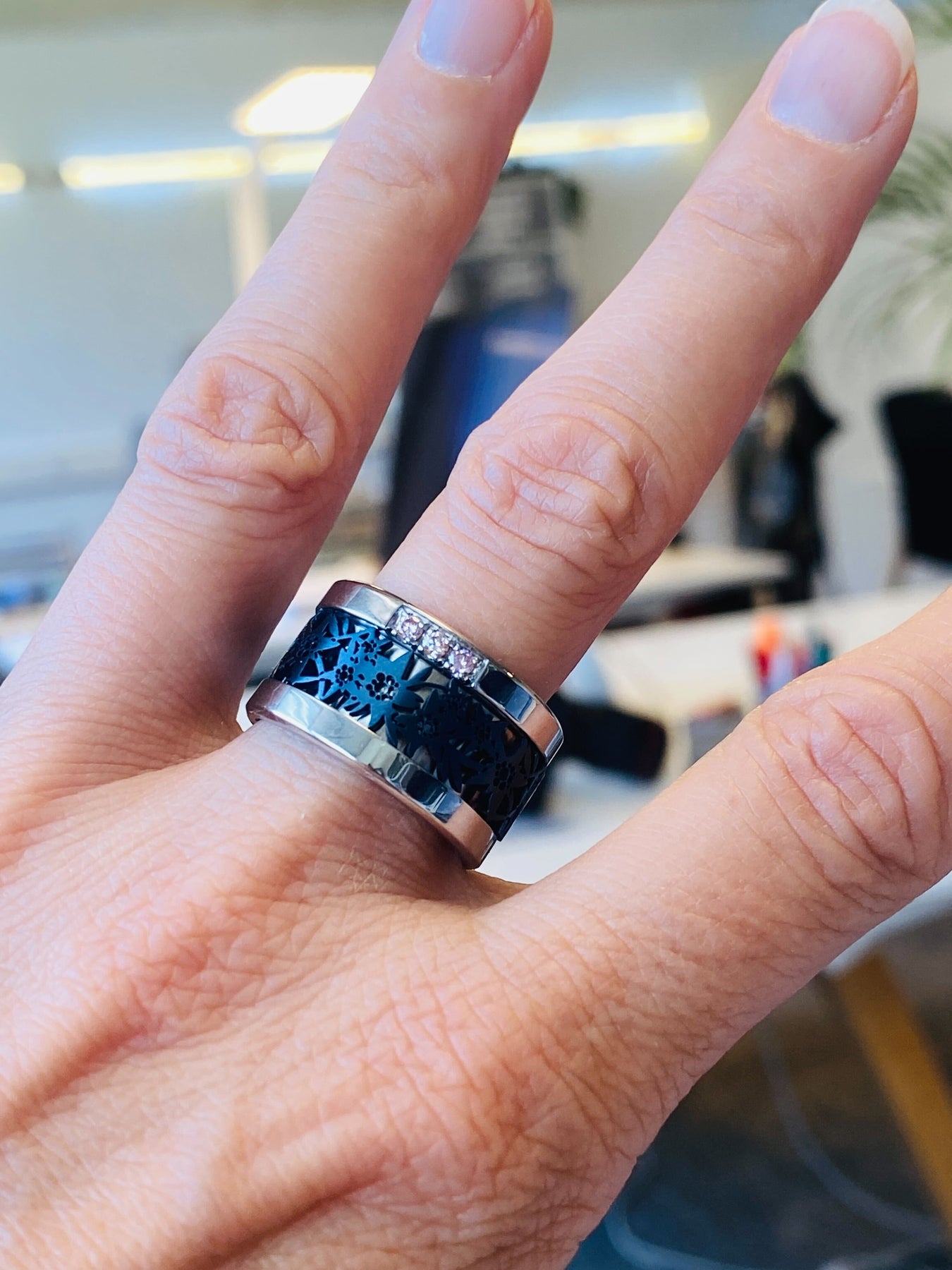 Addon 3D Edelweiss mineral blue
Size chart
International Ring Size Guide
Mood Size

EU (mm)

size of the circumference

US
UK
Diameter (mm)
50
US 5
J
15,7
52
US 6
L
16,5
54
US 7
N
17,2
56
US 8
P
17,8
58
US 8,25
P 1/2
18,4
60
US 9
R
19,1
62
US 10
T
19,7
64
US 10,75
V
20,3
66
US 11,5
X
21
68
US 12,25
Z
21,5
70
US 13
Z+1
22,3
72
US 13,75
22,9
Determine the correct size of your ring
1st method: using a ring you already own (diameter)
You already have a ring on hand? Then simply measure the inside diameter of the ring. You can then find your size by converting using the table above.
If you can't find your exact size, then take the next size up.
2nd method: order a multisizer
You can order our multisizer to mesure your finger here.

3rd method: measure the circumference of your finger
To find out your ring size, simply take a piece of wire, dental floss or paper. Wrap it loosely around the spot on your finger where you want to wear the ring and mark where it overlaps. Then measure the length. The millimeters measured reflect the inner circumference of the ring.
If you can't find your exact size in the chart above, then take the size that is above. For example, if your finger circumference is 57mm, then take the size 58.
Example : 52 mm (circumference)
Regular price
209.00 CHF
209.00 CHF
Sale price
135.85 CHF
135.85 CHF
Save 35%
Préparation
02 Oct - 30 Oct
Addon "3D Edelweiss mineral blue"

Design: Amila Pousaz
Precautions / informations

Limited stock for this first edition. Attention, the base and the gems are not included in the price
This addon is made of two overlapping parts: a coloured aluminium bottom part and a steel upper part. For this addon to be complete, the two parts must be worn together.
The steel part cannot be worn alone and the coloured aluminium part cannot be worn alone either.
The aluminium part is the interchangeable part of this new creation. You can change its colour as you wish.
The steel part cannot be worn on top of "standard" addons, it must be worn with aluminium rings specially designed for this assembly.
Please note that there may be a difference in colour between the photos on the website and the model you will receive.
The creation time is about 30 working days.